How This Accelerated Orthodontic System Works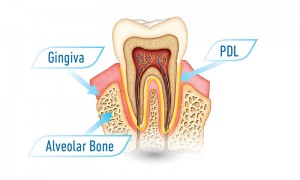 Some people with bad bites or misaligned teeth are hesitant to start orthodontic treatment because of the length of time treatment takes. At Quality Orthodontic Care, we understand that the time involved with orthodontic treatment can be daunting, so we offer a solution. With the use of Propel® in Johns Creek, Georgia, we can accelerate orthodontic treatment.
What is Propel?
With Propel orthodontics, Dr. Brett Gluck and Dr. Zachary Levin use devices and procedures to shift your teeth as gently and quickly as possible. Propel may be used with your current orthodontic treatment to assist your teeth so they move to their proper positions 50 percent faster. Our orthodontists may use Propel with a variety of orthodontic treatments, including Invisalign® and traditional braces.
Propel's VPro5
The VPro5 device utilizes gentle vibrations in combination with your orthodontic treatment. This device, which is used for only five minutes a day, can be used at home or on the go. Improperly seated aligners can slow orthodontic treatment. In some cases, improperly seated aligners can force a patient to backtrack to their previous aligner trays. In addition, this can lead to unnecessary refinements. With the VPRo5, you can be assured that your aligners have a perfect fit, so they are fully engaged.
We invite you to contact our office today to learn more and to schedule an appointment.