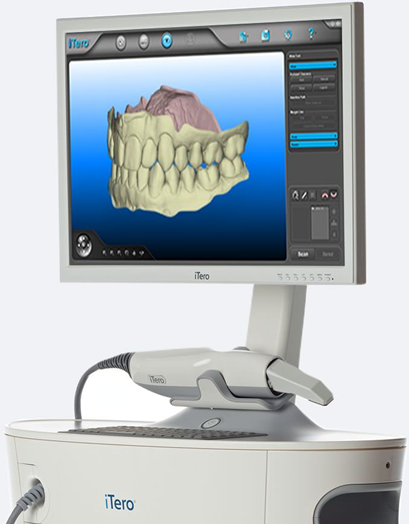 You don't have to bite down on messy impressions when you visit our orthodontist because we use the iTero® Cadent IOC 3D scanner in Johns Creek, Georgia. Quality Orthodontic Care is one of the few orthodontic offices in the area to use this state-of-the-art equipment, allowing us to give patients some of the best, most comfortable care in the community. Contact Dr. Brett Gluck and Dr. Zachary Levin today if you want to learn more about our Cadent IOC 3D scanner.
When an orthodontist needed an impression of your teeth, they would traditionally use a sticky, messy putty that was, needless to say, not very comfortable for the patient to bite on. This is why we use the Cadent IOC 3D scanner, because it will take a digital impression of your mouth by simply scanning your teeth. Another benefit of this device is that it is extremely accurate, resulting in better care and fewer appointments. The parallel confocal imaging of this tool will produce a concise impression complete with the contours of your tooth and gum tissues.
The Cadent IOC 3D scanner shows the images of your mouth onscreen instantly, allowing us to easily create the treatment plans that will give you a straight smile. You can benefit from our advanced technology when you visit our orthodontic practice for care.