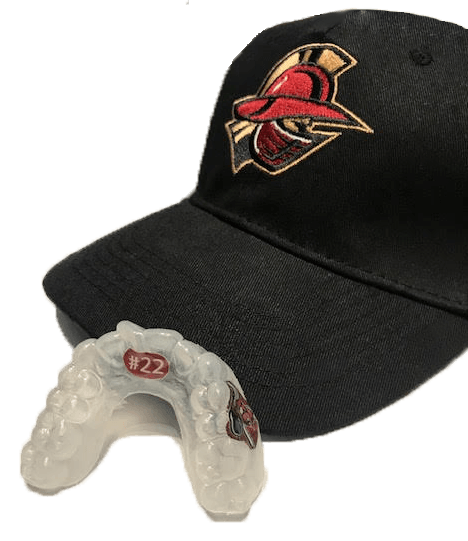 The team at Quality Orthodontic Care is dedicated to keeping your team's smiles healthy and safe. For our athletic patients, whether before, during, or after orthodontic treatment, we recommend a protective athletic mouthguard. While a number of athletic mouthguards can be purchased at sporting good stores, none offer the fit and look of a fully customized mouthguard made by the in-house lab at Quality Orthodontic Care. Comfortably inserted while you play sports and participate in other physical activities, mouthguards protect the dentition (teeth) and surrounding soft tissues (gums, lips, and cheeks) from injury. Athletic mouthguards are particularly important for patients who play high-contact sports such as lacrosse, football, rugby, and hockey. Soccer, basketball, and baseball players can also benefit from the protection of an athletic mouthguard. Our custom-fit mouthguards can be personalized with team logos, player last names, and jersey numbers.
As the official orthodontists of the Atlanta Gladiators, we are proud to make the mouthguards for the entire team!
Call, click, or come in to learn more about our custom-fit, personalized mouthguards!